This is a lovely mixed media picture with lace and lots of collage.
It's about the feeling of contentement and joy of being "at home".
Everyone has a different concept of being at home, be it an internal well being state or a physical place to be in. For me it's both. And in those rare moments of being in the moment and in the place, I feel connected to my inner source of joy.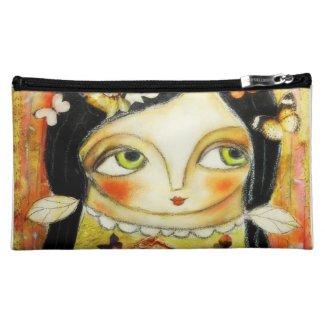 Home Cosmetic Bag
by
LittleArtbyDulcamara
Browse another
Cosmetic Bag